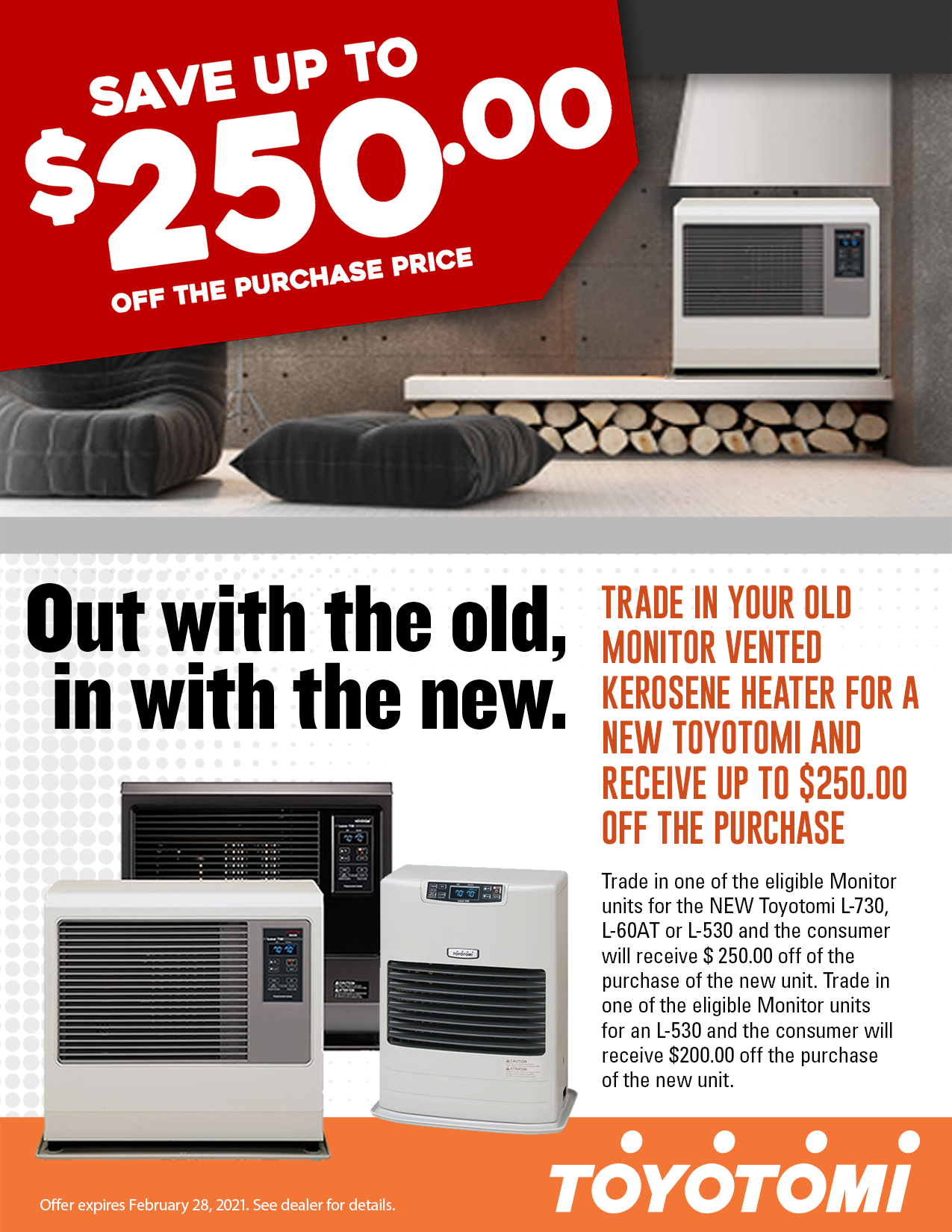 Through February 28th, 2021 – Save up to $250 off of the purchase of a new Toyostove Laser Heater when you trade in your old Monitor Heater.
Contact Us for program details.
Toyotomi direct vent heating systems provide all the comfort and convenience of central heating in one small suitcase size unit at a fraction of the cost to purchase and operate. They are easy to install and require no chimney, ductwork, plumbing, or electrical work. These units operate on K-1 Kerosene, No. 1 Low Sulfur Fuel Oil, or Ultra Low Sulfur Heating Oil /Ultra Low Sulfur Diesel.